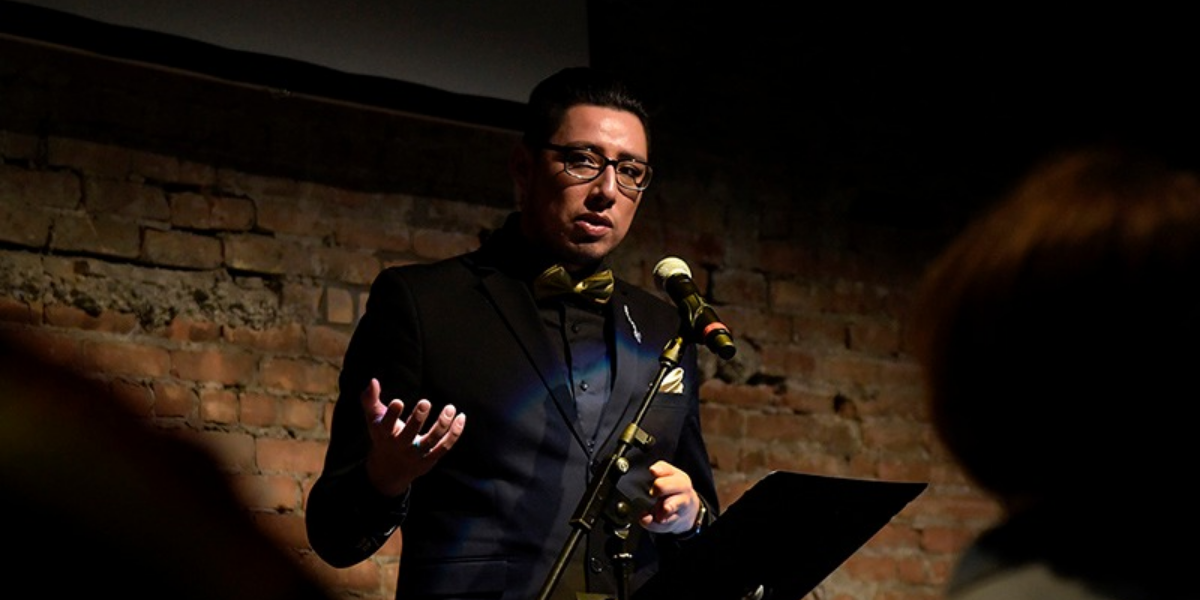 Making Treaty 7's Talk Series
NOT AVAILABLE
Making Treaty 7 Talking Series

with Guests Waawaate Fobister and Marshall Vielle, hosted by our Artistic Director Justin Many Fingers.
Join us for Making Treaty 7's first Talking Series, hosted by our Artistic Director, Justin Many Fingers, as part of our Pride programming!
Justin will be chatting with internationally acclaimed artist Waawaate Fobister, who is a well-known creator, performer and choreographer. They will also be joined by Marshal Vielle (Blackfoot), who is an emerging performance artist from Mohhkinstist (Calgary), who has been in many productions in the city and has toured the country with several productions.
Opening up conversations around Indigenous queer spaces, discussing growing up gay on the Reserves and what it means to leave the reserve in search of self-identity. We hope you join us and utilize this opportunity to share your thoughts and experiences around these hot topics!

The Grand
608 1 St SW, Calgary