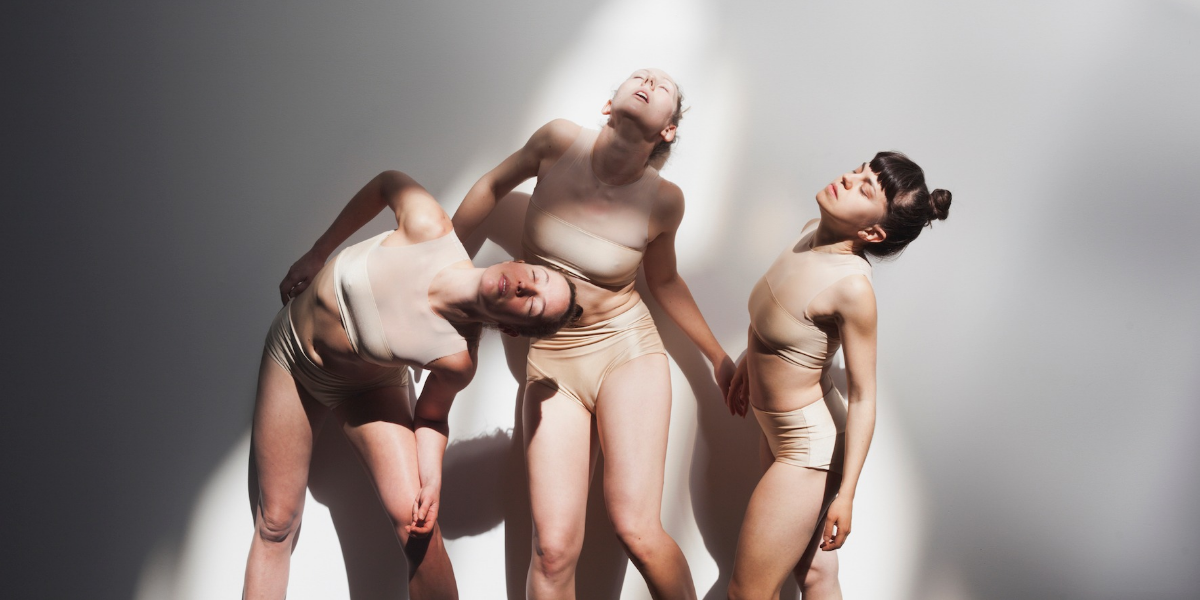 Volume II / A Girl & GAGA Workshop TICKET COMBO
NOT AVAILABLE
VOLUME II
Choreographed and interpreted by
Geneviève Boulet, Erin O'Loughlin, and Laura Toma
Woven together in the image of a braid, the three members of LA TRESSE Collective focus their research on an unconventional femininity. In this second volume, LA TRESSE explores a feminine force through an intense and total physical presence. The women are lead to discover a sacred connection anchored in desire, ritual and devotion.
A GIRL
Choreography by Roy Assaf
Interpretation by Geneviève Boulet
Roy Assaf and Geneviève Boulet met in the summer of 2014 at the Dance Biennial in Venice, Italy. After their encounter they felt a strong urge to collaborate once more. They did not want to let financial constraints or distance infringe on the very simple desire to collaborate and create with one another. This fuelled their desire to make possible, beyond these boundaries, the time and place to create a solo. A year later they met in Montreal to create A GIRL. The solo is the daughter of Girls, a 50 minute quintet. From a dance of five women on white linoleum comes a dance of one woman on a single meter, a runway on which she approaches and retreats repeatedly, revealing herself.
Workshop
Gaga – Ohad Naharin's Movement Research
Gaga is the movement research developed by Ohad Naharin throughout many years, parallel to his work as a choreographer and the artistic director of Batsheva Dance Company. Gaga originated from Naharin's need to communicate with his dancers and his curiosity in the ongoing research of movement.
Gaga/people classes are open to people ages 16+, regardless of their background in dance or movement. No previous dance experience is needed.
Gaga/people classes last for one hour and are taught by dancers who have worked closely with Ohad Naharin. Teachers guide the participants using a series of evocative instructions that build one on top of the other. Rather than copying a particular movement, each participant in the class actively explores these instructions, discovering how he or she can interpret the information and perform the task at hand. Gaga/people classes offer a creative framework for participants to connect to their bodies and imaginations, increase their physical awareness, improve their flexibility and stamina, and experience the pleasure of movement in a welcoming, accepting atmosphere.
Participants should wear comfortable clothes and be prepared to dance barefoot or in socks. It is advisable to bring a bottle of water and a towel for use after class.
The Grand
608 1 St SW, Calgary